We upgrade
your cybersecurity
Our team of cybersecurity experts and professionals extends your competences
and helps you minimize the risk of a successful breach.

Our capabilities include:


How our Security Operations Center (SOC) helps your organization
We secure, test, monitor and reduce damage from potential attacks to your most valuable business assets – your data, endpoints and apps, communication, customers and employees. We create and evolve a cybersecurity system tailored to your individual business needs or we perfect your existing one.
We help you achieve your goals
You are looking to improve your cybersecurity posture. Or you want 24/7 coverage of your security activities.
You want to extend your existing cybersecurity teams cabailities. Or are looking for a second, independent opinion for the state of your security.
You want to harden your cybersecurity. Or to make sure you cover the requirements of leadin international IT security standarts.
You want to reduce the cost of staffing your own team. Or simply cannot find adequate professionals.
These are only some of the goals we will help you achieve with our services. Rethink and revamp you cyber defences with professionals with proven track record.
Get a personal offer
IT Security Experts at Your Service
Founded in 2014 Baseline CyberSecurity is one of the first Security Operations Centers (SOC) on the Balkan Peninsula. Based in Sofia, Bulgaria, our mission has been to help business grow to their fullest potential.
To us, cybersecurity is not a matter of protecting your laptops, smartphones or servers. It's a matter of protecting your business. We preserve and uphold what your clients and partners respect the most: your brand name and reputation.
We know information security is not a software or hardware solution that magically fixes everything. It's a continuous, complex process. Our team of experts – each with more than a decade of experience in IT security – will guide you through it.
And we will make sure this process, and your business, never stops.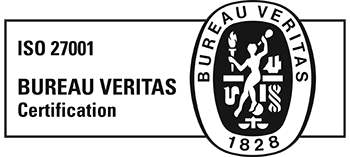 Join the team!
We are looking for people who always want more. To know more. To have more. To be more.
Are you up for this challenge?
Give us your answer in the Contact form
Get a personal offer
Let's look into how we can secure your network and train your staff. Get a personal offer now and get a no-cost first consultation. Please fill out the required fields below so we can know how to be of service:
If you preffer to talk to us directly, just give us a call at +359 2 813 8895